FEBRUARY 2013, NICOLE THOMPSON
SAT ON HER COUCH FOR LATE-NIGHT REFLECTION
In 2013, with a dream and a little divine inspiration, Founder Nicole Thompson started a journey in creating the exclusive, superior-quality children's clothier DotDotSmile. Specializing in custom designs and fabric treatments kids love, the DotDotSmile Dress quickly became a frequently sold-out commodity and an industry standout. Driven by Nicole's sheer will for success, the company soon moved in 2016 from an upstairs bedroom in the family home to a 1,100-square-foot warehouse facility and hired its first full-time employee at this new home base.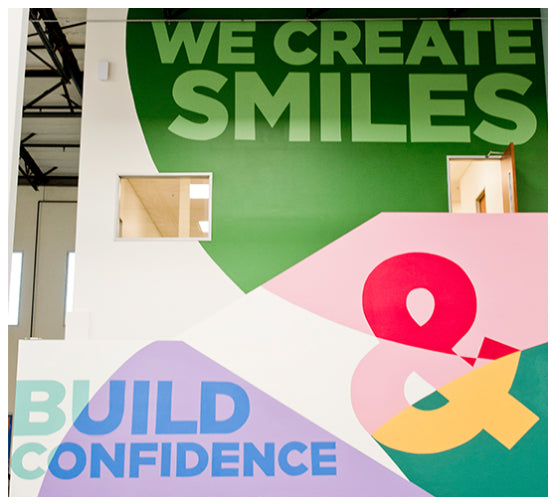 By 2017, DotDotSmile had blossomed, quickly outgrowing its space, and a 3,300-square-foot warehouse was acquired. Not to be outdone by previous years, 2018 saw plenty of milestones, as DDS again outgrew its workspace and moved to a 22,000-square-foot warehouse. All while Nicole and her team defined the company's purpose: To Create Smile and Build Confidence.
Sure enough, one year later, DDS was once again on the move to a bigger space – this time to 72,000-square-foot warehouse in 2019. And, despite one of the most trying times in modern American history, DotDotSmile saw more than 40% year-over-year growth in 2020 while facing the challenges of a pandemic.