Why Partner with Charities: At DotDotSmile, we are guided by our purpose to Create Smiles and Build Confidence. We are doing so by responsible growth and focus on practically helping people in need. We develop strong partnerships with nonprofit organizations who are solving issues that help advance people's lives. We believe in people and helping them to a path where they can thrive. We bring our collective networks and expertise as part of the commitment to humanitarian growth and investment in the communities we help.
Founded by Elizabeth Smart in 2011, the mission of the Elizabeth Smart Foundation is to bring hope and end the victimization and exploitation of sexual assault through prevention, recovery, and advocacy.
By donating 5% of all website sales, with the help of our Merchandisers and customers, we raised and donated $63,084.65 to ESF.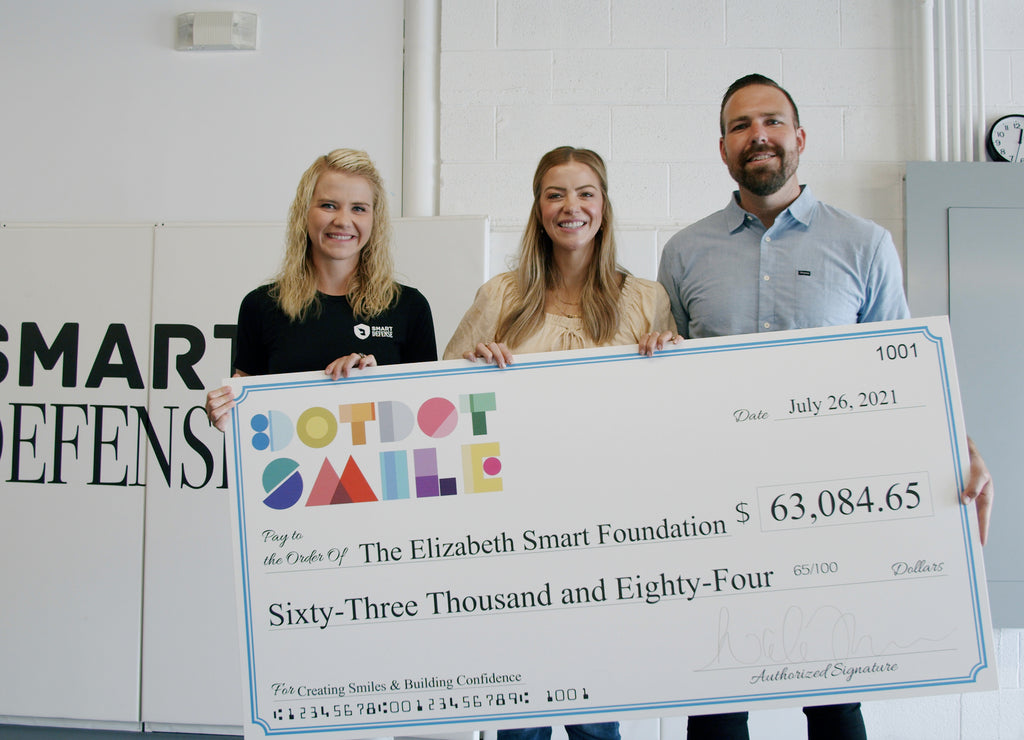 The Festival of Children Foundation improves the lives of children by strengthening the charities that serve them. By providing training, awareness and financial support, they help make their member organizations' dreams a reality. By donating 5% of all website sales to the foundation, we hit our goal to raise $50,000.